The SMS Add-On Flows Template
Level up your SMS marketing with flows that turn abandon carts into converting customers and one time purchasers into loyal buyers.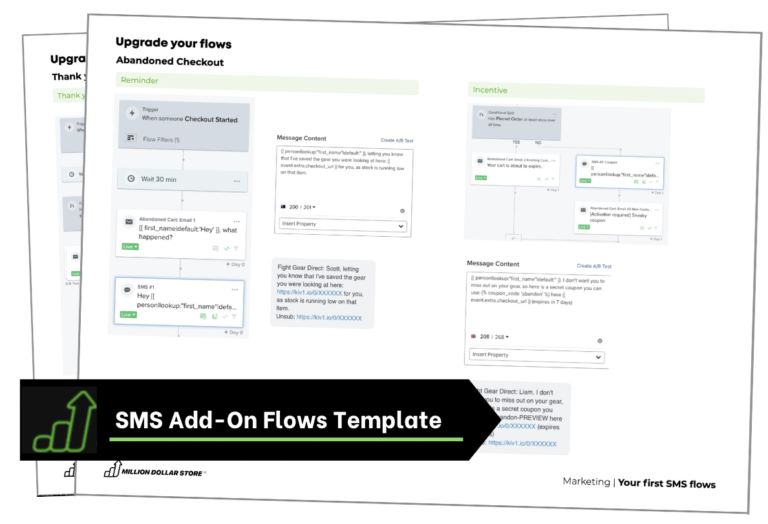 The SMS Add-On Flows Template helps build converting flows by;
 Providing SMS add-ons
to increase the chance of conversions in your flows
 Including SMS incentives
to strategically entice them to finish their cart.
  Personalising your thank you SMS flow
so that you can turn once off customers into loyal buyers.
Copyright © Million Dollar Store